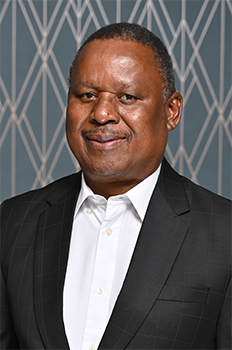 Reverend Frank Chikane
Chairman
Reverend Frank Chikane is a Trustee of Kagiso Trust (KT) and was previously the Chairperson of Kagiso Trust.
He is also a Board member of Kagiso Capital (KC); Chairperson of DHL Global Forwarding South Africa; and Moderator of the Churches Commission on lnternational Affairs (CCIA) of the World Council of Churches (WCC).
Rev. Frank Chikane is the former Commissioner of the first lndependent Electoral Commission (lEC) which was responsible for the first democratic elections in 1994; a former Director-General in the Office of the Deputy President, Thabo Mbeki; a former Deputy Secretary of Cabinet during the Presidency of Nelson Mandela; and later Director-General in the Presidency and Secretary of Cabinet during Thabo Mbeki's Presidency.
He is a former Chairperson of the Board of Kagiso Capital (KC) and the Board of City Power Johannesburg; a former Senior Vice-President of the South African Council of Churches (SACC); a former Member of the Board of Sci-Bono Discovery Centre; a former member of the Kagiso Shanduka Trust (KST) Advisory Committee; a former Board Member of Thebe lnvestments and the Development Bank of Southern Africa (DBSA).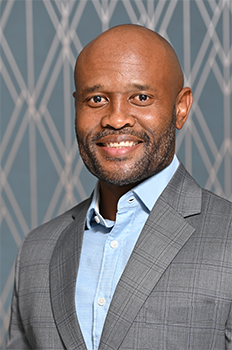 Paballo Makosholo
Group Chief Executive Officer
Paballo Makosholo previously served as a non-executive director of KTH since its inception in 2011 and chaired the Investment Committee.
In 2020, he joined KTH from Kagiso Capital where he was the Chief Operating Officer and has more than 17 years of experience at executive and board level. He currently serves as a non-executive director of MMH, Kagiso Media and other KTH investments. As a Chartered Accountant, he also holds an MComm South African and International Tax from the University of Johannesburg. He completed an International Executive Development Programme with Columbia Business School.
He is responsible for the investment, development and execution of KTH strategy including managing all the Kagiso Media companies being Jacaranda, East Coast Radio, Juta, Urban Brew Studios and Mediamark. He is passionate about community development and serves on various structures including being a Trustee of the Graça Machel Trust and Chairman of Afrishela, a gender lensed fund that provides innovative blended capital to early growth stage women-owned and led businesses in sectors where women are prevalent.
Tshepo Setshedi
Group Chief Financial Officer
Tshepo Setshedi has previously served as CFO of Kagiso Media and as an executive at Kagiso Trust Investments and Kagiso Tiso Holdings' finance and investment divisions.
Prior to joining Kagiso Tiso Holdings, he worked for Eskom Treasury and PwC. He is currently chair of various group companies and a non-executive director on other boards including Kaya FM, Heart FM, and Gagasi FM. He is a qualified CA(SA) with more than 15 years of experience in finance.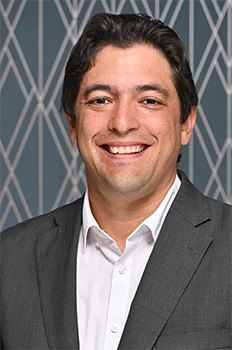 Stefan Crouse
Non-executive director
Stefan Crouse is a chartered accountant and studied B. Accounting at Stellenbosch University.
Stefan is an Investment Executive at Remgro Limited and has been employed at the company since 2016. He is currently responsible for managing certain investments and serves on the boards of various companies within the group (Blue Bulls Company, Kagiso Tiso Holdings, Kagiso Media, Stellenbosch Football Club, Invenfin and Supersport SA).
He worked for PwC for five years, SAIL Group for five years and Saracens in London for three years.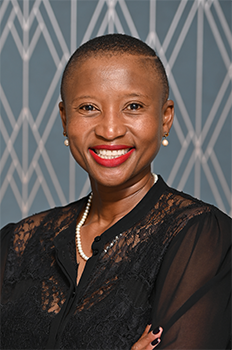 Kholiwe Makhohliso
Non-executive director
Kholiwe Makhohliso has more than 23 years of experience in both the Public and Private Sectors. She has extensive experience in various industries having worked as an Auditor, CFO, Consultant, and Sales Director.
She is currently VP and Country MD of Software AG SA and is a board member. Makhohliso is a former Country Managing Director of Oracle South Africa and prior to that she held various Senior Management roles at Accenture. A Harvard Alumni and a Bachelor of Accounting Science graduate, Makhohliso completed executive and leadership programmes at leading institutions both locally and abroad. She completed the Programme for Leadership Development (PLD) at Harvard Business School, Global Executive Development Programme (GEDP) with Gordon's Institute of Business Sciences (GIBS), South Africa and the 4sight Leadership Programme "a joint programme with Cranfield Business School, UK and IESE Business School, Spain.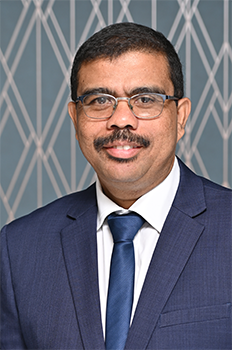 Andrew Maralack
Non-executive director
Andrew Maralack serves as a Trustee at Kagiso Trust.
He is the Executive Director responsible for finances at Highveld Industrial Park.
Andrew is a Chartered Accountant with extensive experience in finance, auditing, business turnarounds, corporate recovery, consulting, the retirement fund industry and corporate governance. He is a non-executive board member of Kagiso Capital and Kagiso Tiso Holdings, the investment companies in which Kagiso Trust's investments are held.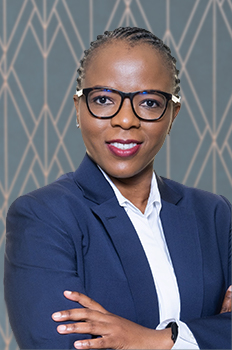 Thandie Mashego
Non-executive director
Thandie Mashego has a wealth of experience in finance and investment management.
She gained extensive experience as a senior transactor at the Industrial Development Corporation (IDC), where she led and concluded equity and debt transactions before moving to portfolio management. In the latter part of her career, Thandie served as CFO of Vantage Capital Group and CFO of WDB Investment Holdings, prior to joining the Eskom Pension and Provident Fund as CFO. She has also served as an Independent non-executive director on several boards.
Thandie is a Chartered Accountant and has a Master of Business Leadership (MBL) degree.
Dean Zwotaiho Nevhutalu
Non-executive director
Zwoitwaho Nevhutalu holds a Masters degree in Environmental law and management as well as an honours degree in theology, bachelor of theology degree and a diploma in theology. He has a certificate in Effective directorship.
Zwoitwaho has extensive experience in corporate governance and leadership. He has served on many boards which currently include Kagiso Trust, Kagiso Tiso Holdings, Mafhungo Investments, Dzembe Investments and First Rand Empowerment Foundation. He was chairperson of Kagiso Trust, the Institute of Contextual Theology, Mulweli Counselling Centre and the Anti-apartheid Ecumenical Confessing Fellowship. As a student activist he was the national president of the Student Union for Christian Action as well as the national founding committee member of the Azanian Student Organization. He is a member of the Institute of Directors South Africa.
Zwoitwaho is an ordained pastor, who have worked as Dean and Bishop's deputy of the Evangelical Lutheran Church and currently practices as the pastor of the same church. He currently serves as the national coordinator and advisor of the biggest HIV Counselling and testing campaign in South Africa and globally. Prior to that he worked as the Executive manager in the South African National Aids Council responsible for Intergovernmental and sector support. He has extensive experience in education, management and governance having worked as the Accounting officer and superintended general for the Limpopo department of education.
He worked for the Independent Electoral commission as the Provincial Electoral officer for eight years and while in that position was appointed to coordinate the South African electoral assistance mission to the first democratic elections in the Democratic Republic of Congo.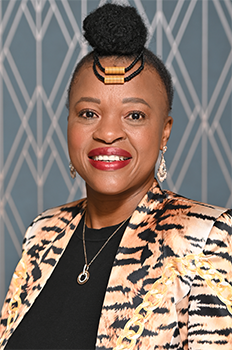 Babalwa Ngonyama
Non-executive director
Babalwa is the Chief Executive Officer of Sinayo Securities, a board member of Aspen, Hollard Life, Hollard Insurance, Vukile Properties, ENX Group Limited, Camissa and Clarendon Transport Underwriting Managers.
She is also the Audit Committee Chair of both Kagiso Tiso Holdings and Vukile Properties, as previously an audit partner at Deloitte's Financial Institutions, Safika Holdings Group CFO and Chief Internal Auditor at Nedbank Ltd. She is also the new Chairperson of the University of Cape Town Council.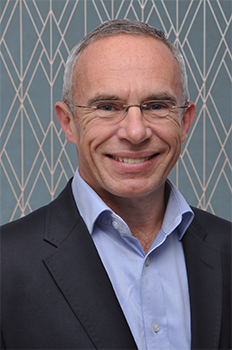 Pieter Uys
Non-executive director
Pieter, has been a member of the management board at Remgro since 1 April 2013 and served as Chief Executive Officer of Vodacom Group, from 2008 to 2012.
Pieter serves on various boards including Dark¬ Fibre Africa, Grindrod, Vumatel, CIVH, Blue Bulls, Seacom and Mediclinic International Limited.
Mzomhle Nyenjana
Non-executive director alternate
Mzomhle Nyenjana is the Chief Financial Officer at Kagiso Trust. Nyenjana is a qualified Chartered Accountant and completed his articles at PriceWaterHouseCoopers.
He serves on the Board of Directors of the Johannesburg Housing Company (JHC) and the Brickfields Housing Company.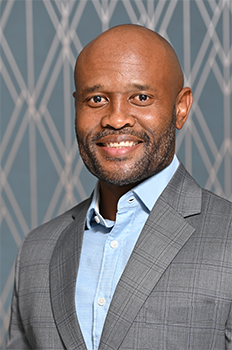 Paballo Makosholo
Chief Executive Officer
Tshepo Setshedi
Group Chief Financial Officer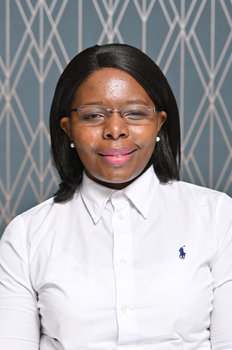 Marcia Mondi
Head of Legal
Sakhile Mthunywa
Group Tax Manager
Michael Parusel
Director: Investments
Ntshediseng Sibeko
Investment Manager
Devan Slabbert
Group Financial Manager